To be a member of Sekhet-Maat Lodge, one must be at least an active Minerval in the O.T.O.
or
be both baptized and confirmed in E.G.C.
Members may:
check out books from the library
reserve the temple (when available) for personal use
receive members-only discounts at public events
participate in Lodge business meetings and email lists
serve in the Gnostic Mass
serve in Initiations
Lodge Members pay monthly dues of
$50
per month. Only the Lodge Master may approve a lower amount. A failure to pay dues for three consecutive months may result in termination of membership at the Lodge Master's discretion.
Powered by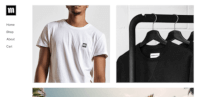 Create your own unique website with customizable templates.