Every man and every woman is a star
​Do what thou wilt shall be the whole of the Law.

​ Sekhet-Maat Lodge represents O.T.O. in the valley of Portland, Oregon. We provide weekly celebrations of the Gnostic Mass (Liber XV), classes on topics relevant to Thelema,​ celebrations of the cycle of the sun, and initiation.
Love is the law, love under will.
Powered by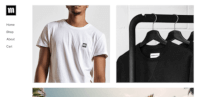 Create your own unique website with customizable templates.