Each quarter, Sekhet-Maat offers initiations in the
Minerval through IV & PI degrees of Ordo Templi Orientis
. Application deadlines are on a Sunday close to the Equinox or Solstice; check our calendar for upcoming deadlines.
Each initiation requires a signed and completed application form, indemnity statement and signatures of two sponsors of at least that degree (Iº required for Minerval). New Minervals must also pay first month's Lodge Dues. Initiation fees are available on the
USGL website
.
Question may be directed to the
initiation secretary
.
Powered by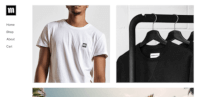 Create your own unique website with customizable templates.