The Sekhet-Maat temple is open to the public every Tuesday evening from 6:00 p.m. until class begins at 7:30 p.m. This is an opportunity to access our library and get to meet members of Sekhet-Maat.
​
Regular classes are offered at Sekhet-Maat on Tuesday evenings after open hours, and generally begin at 7:30 p.m. and last for roughtly 90 minutes. In addition to Tuesday night classes, Sekhet-Maat offers discussions on Tarot on every last Sunday of the month at 5:00 p.m. after the celebration of the Gnostic Mass.

We also host quarterly celebrations of the stations of the sun and a cross-quarterly open mic night. We also host many other classes throughout the year, including topics by guest speakers and authors. Please

check our calendar

for classes and other events.
Powered by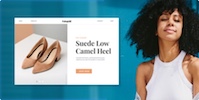 Create your own unique website with customizable templates.